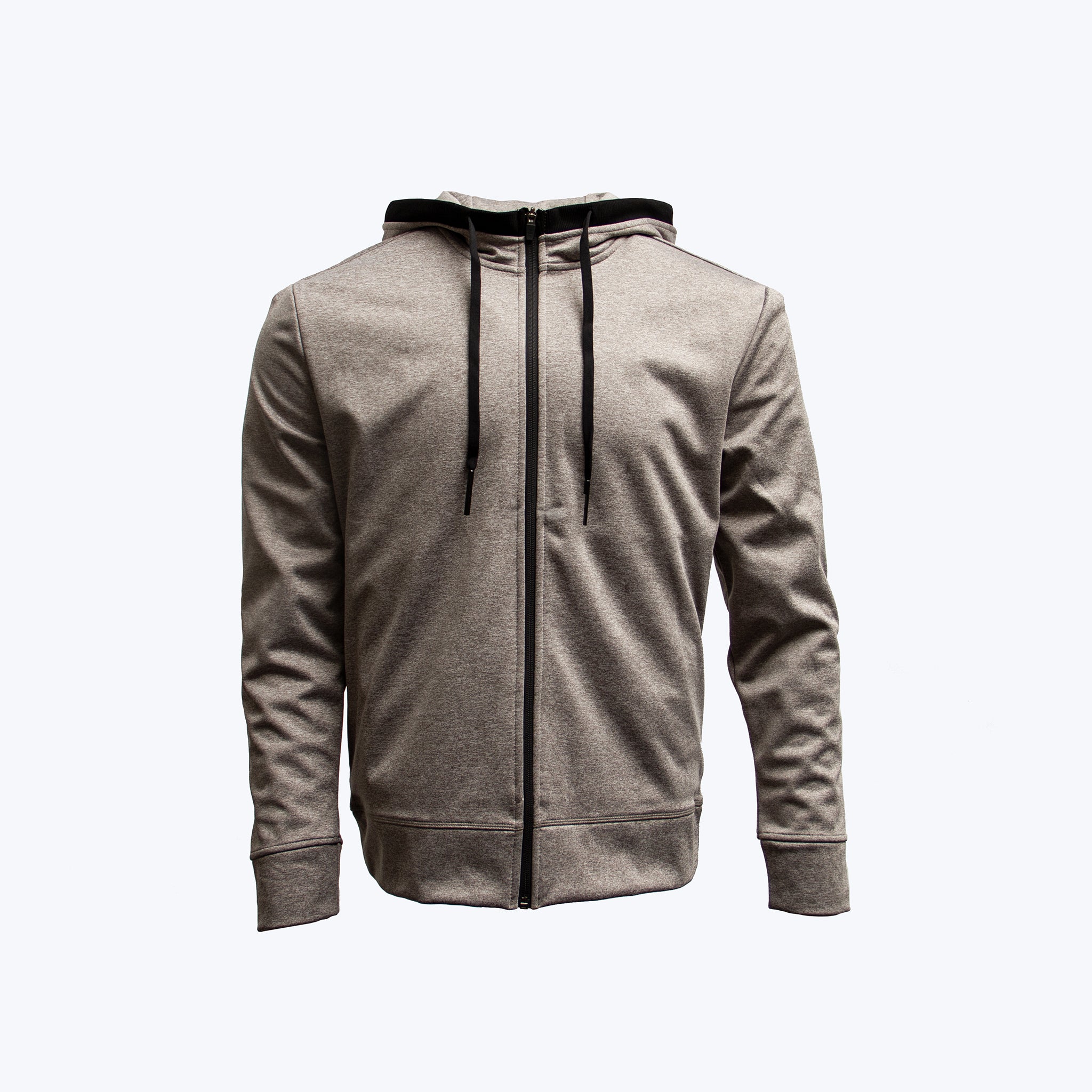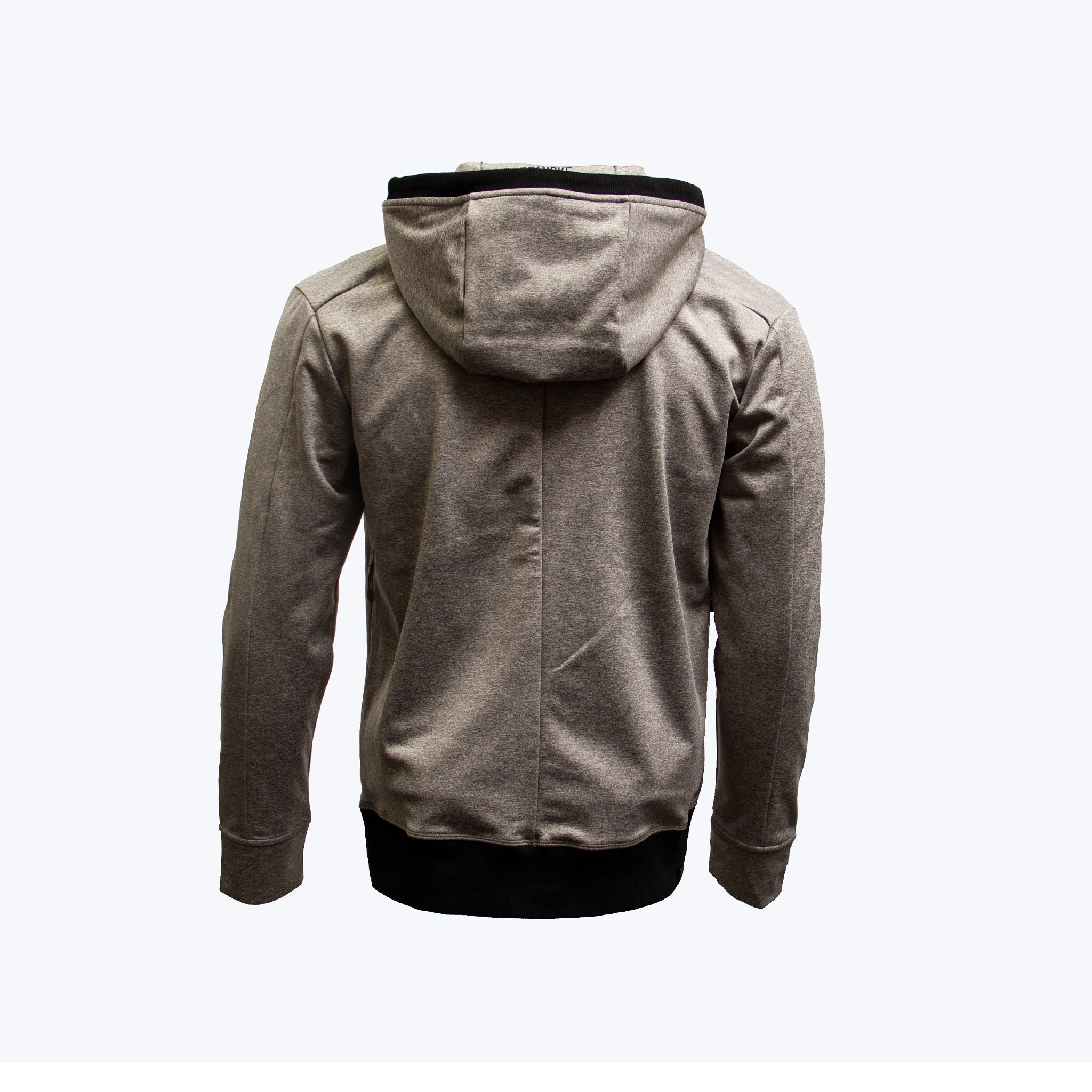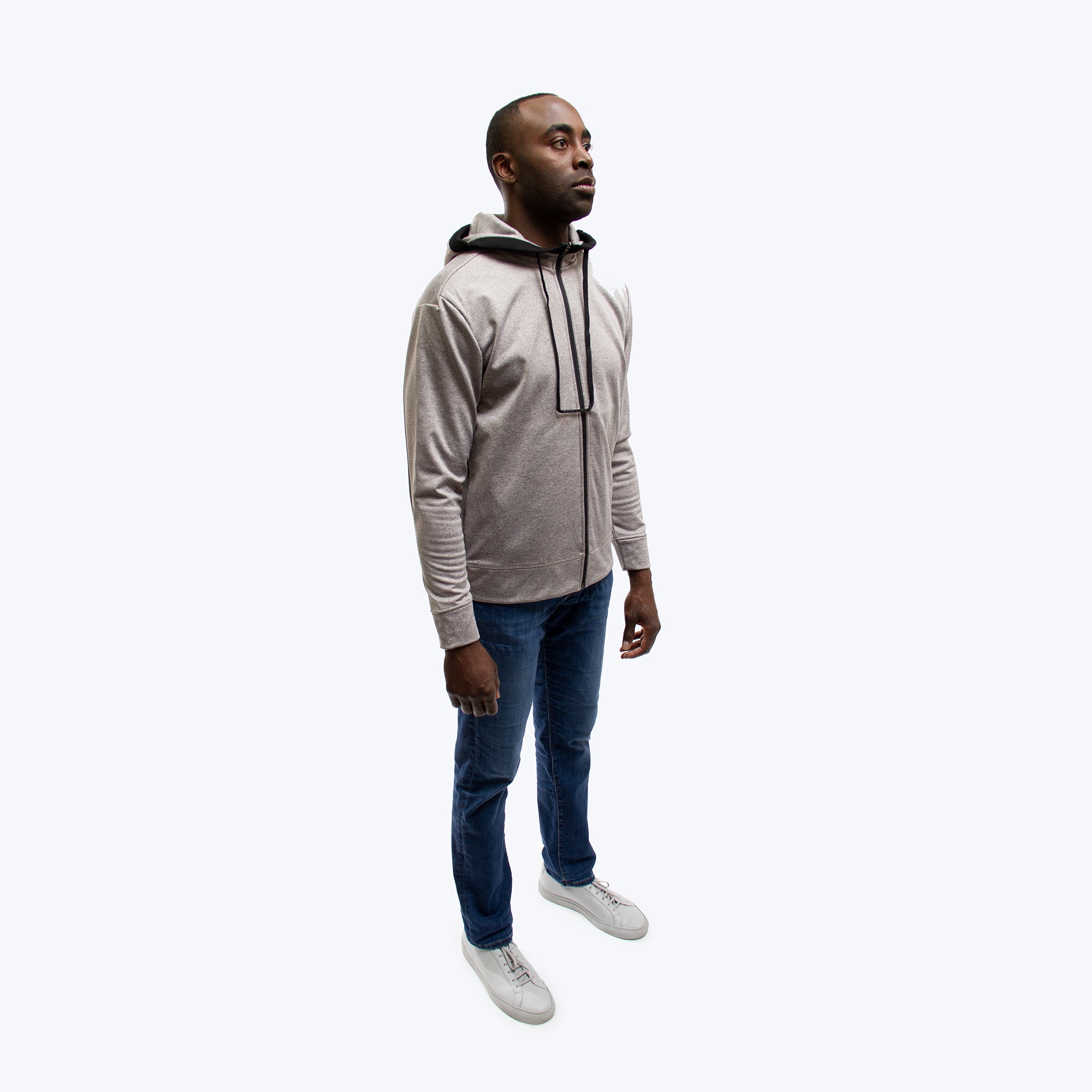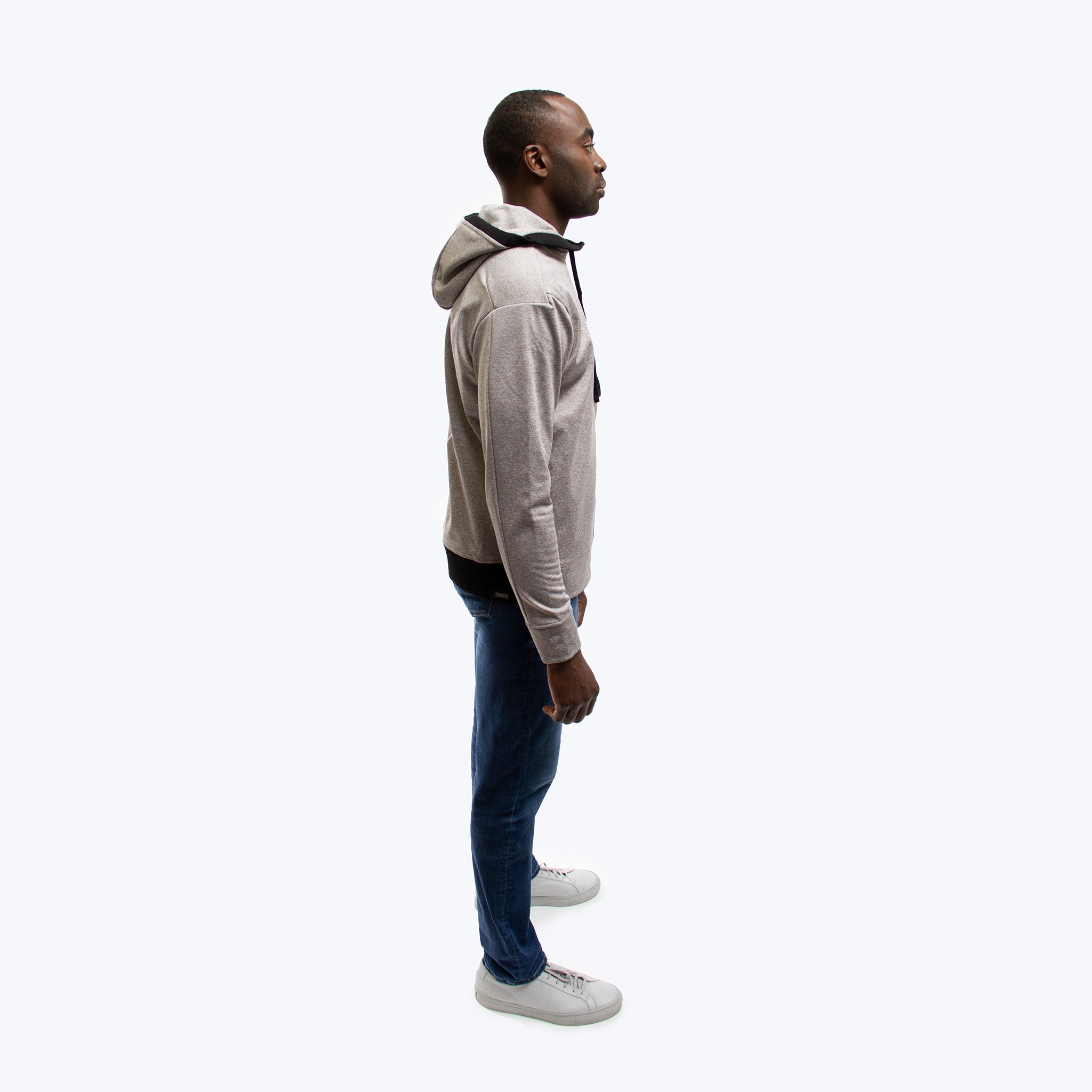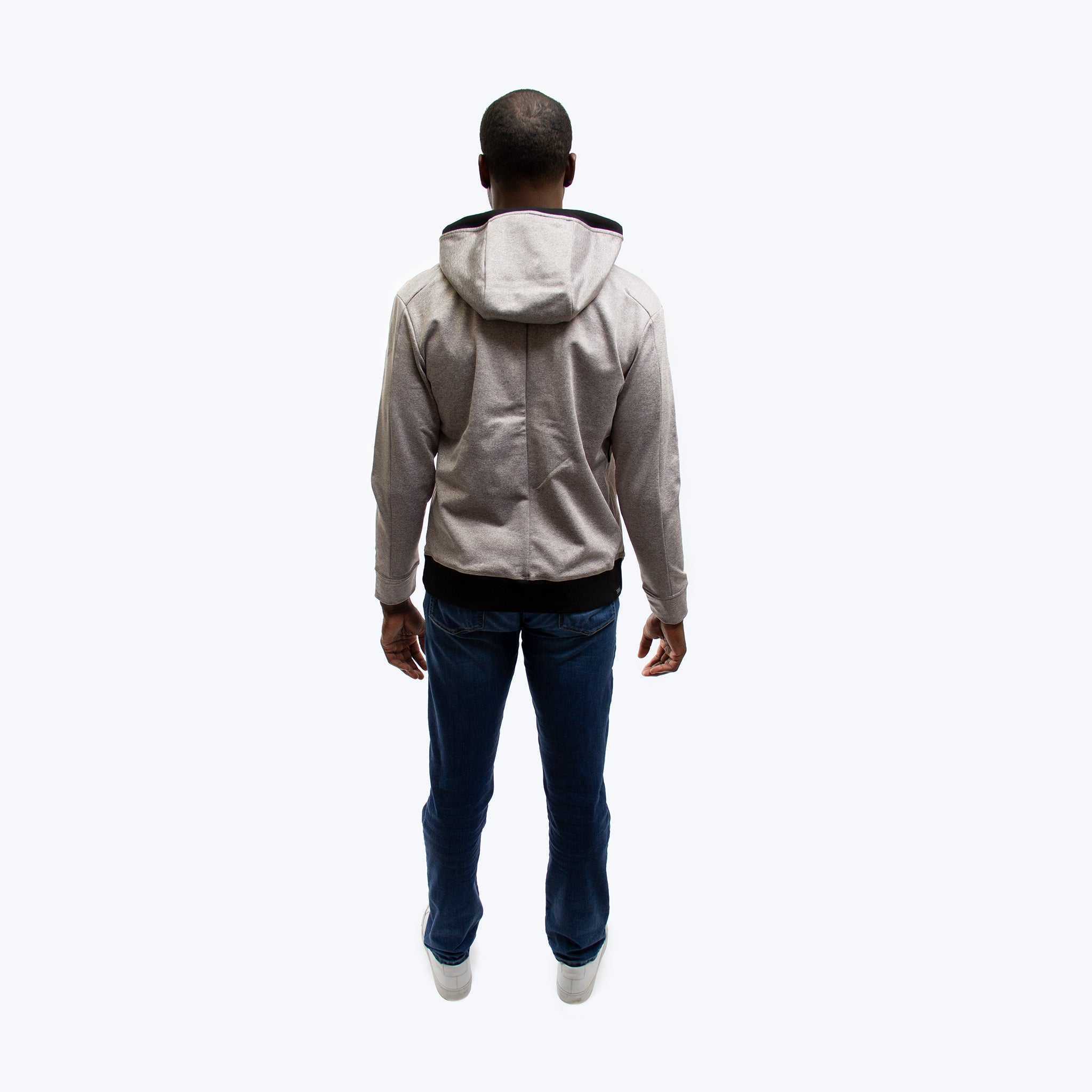 Roanoke Steel Tech Hoodie
The Roanoke Steel Hoodie is a tech fleece knit with black fleece lining. It features a 3 panel hood and 2 sets of our patented Cleats™.
Cleats™ are our patented hoodie strings with magnetic ends which allow for quick re-stringing our hoodies and jackets. They come in multiple colors allowing you to customize according to your day.
All of our jackets come with an RFID Shield Pocket. The pockets are hidden in the side seams of the jacket so they won't gape open.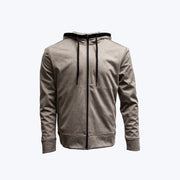 Roanoke Steel Tech Hoodie